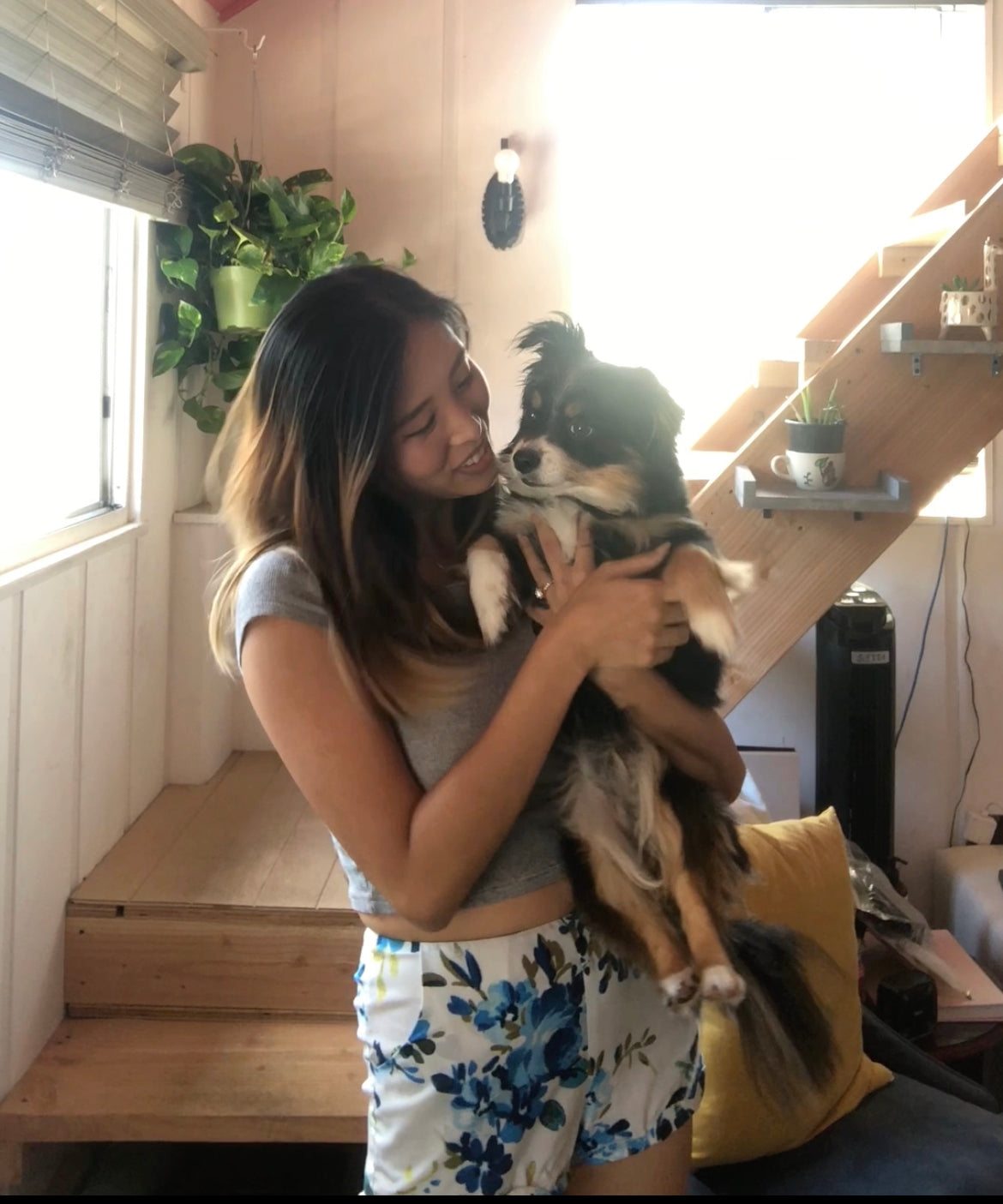 I'm Edna!
Hello friends! I'm Edna, the owner and designer behind Peony Lee Art! I love all things cute & pink, and spend my free time watching anime and playing games. My go-to playlist when I'm cleaning, drawing, or just relaxing is Lo-Fi, and BTS.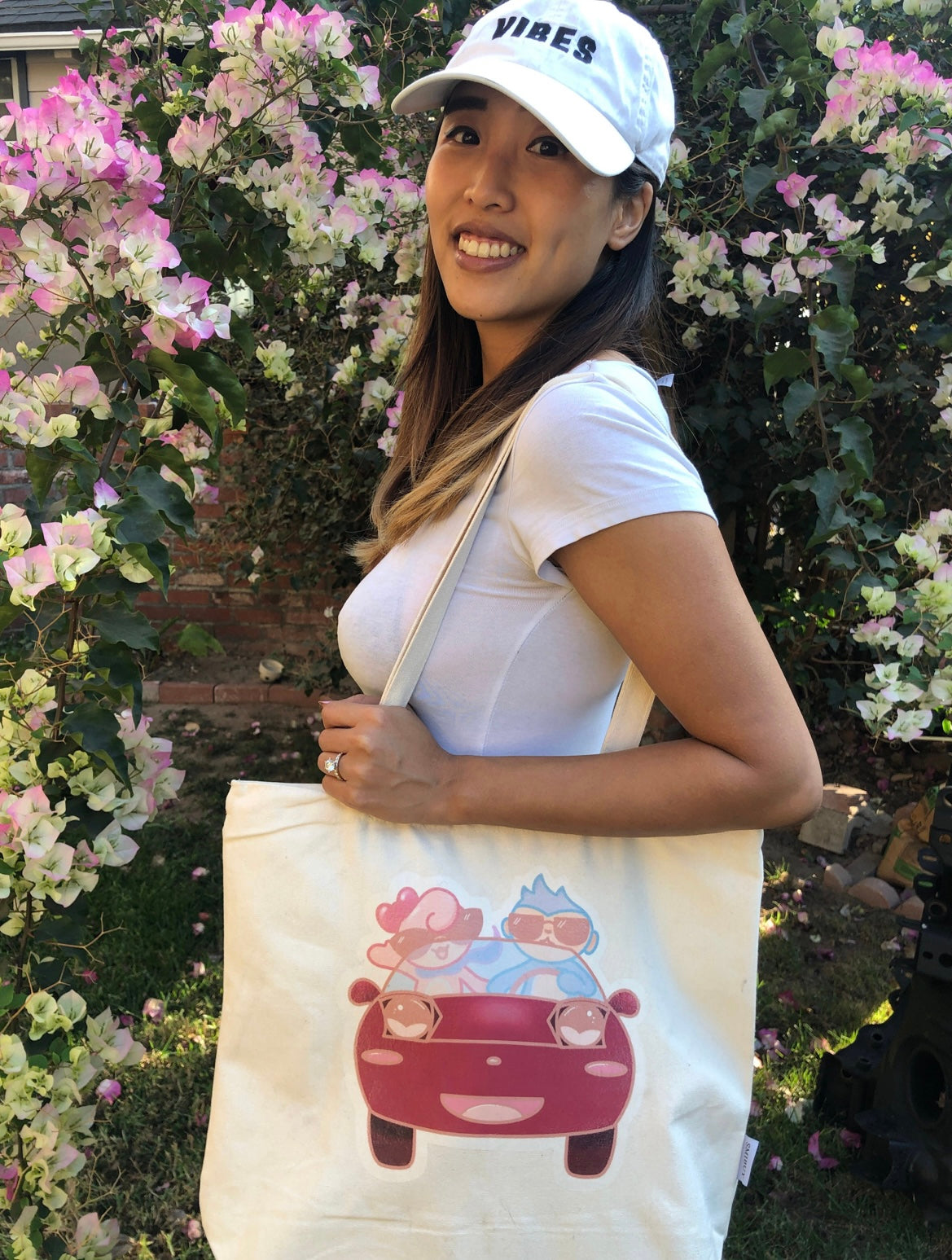 How It Started
2020, the pandemic. I picked up an iPad and an Apple Pencil, learned about Procreate, and started doodling. TikTok filled the void, and watching other creatives start their sticker business propelled me onto my own journey of opening an Etsy shop. There was no goal or purpose, just throwing spaghetti at the wall hoping something would stick. It was hard trying to get noticed in the expansive depths of the internet, so Peony Lee Art got lost for a very long time.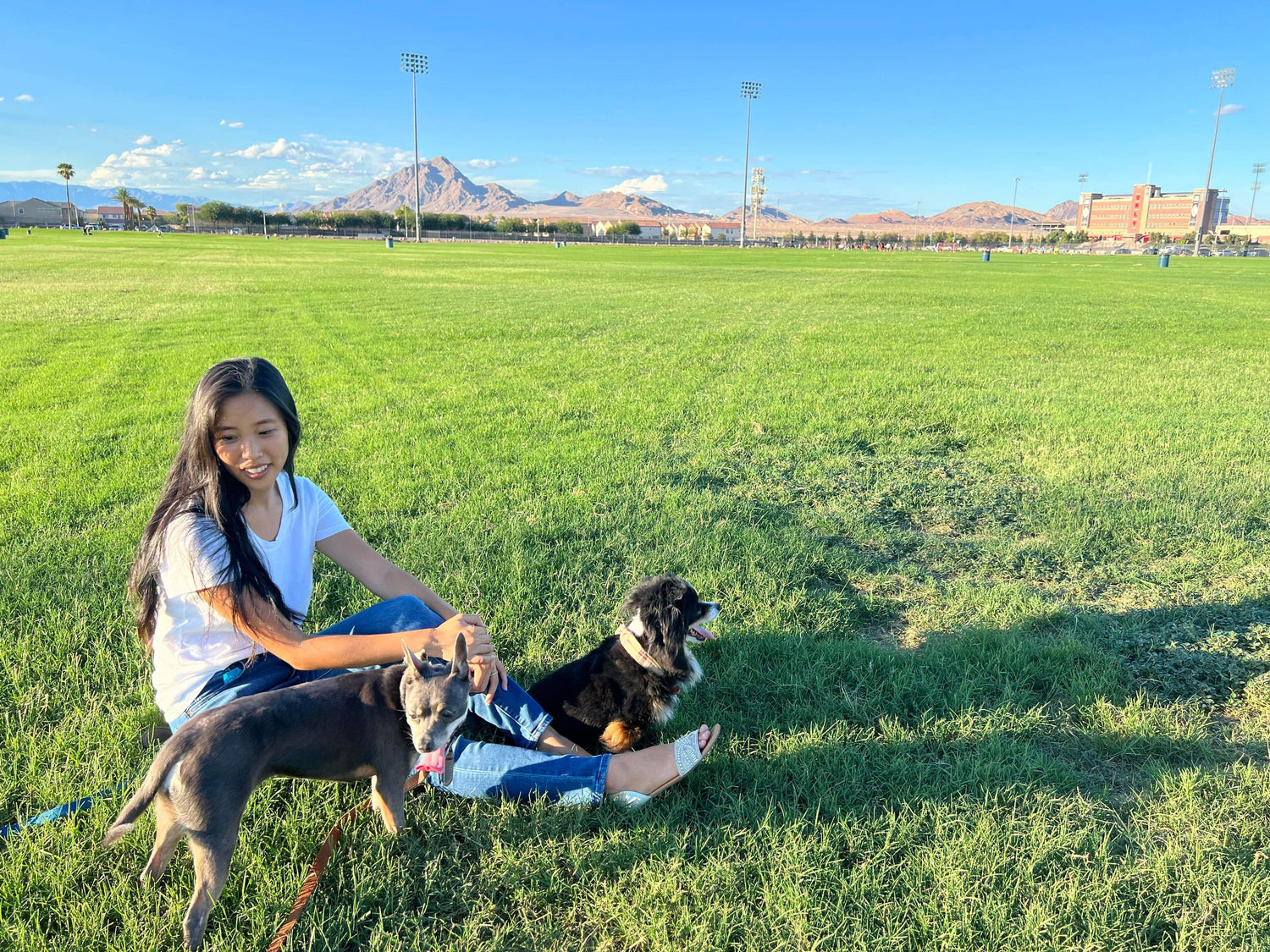 How It Started, Again
Late 2022, after the big move to Las Vegas. Whether is was the motivation to do better, or the guilt of not doing enough, it was time to start again. There was a rebrand, and the birth of Panko, the Highland Cow. Soon after, Latte came along, and we started on our journey, again. This time, we were found by a chance DM on Instagram.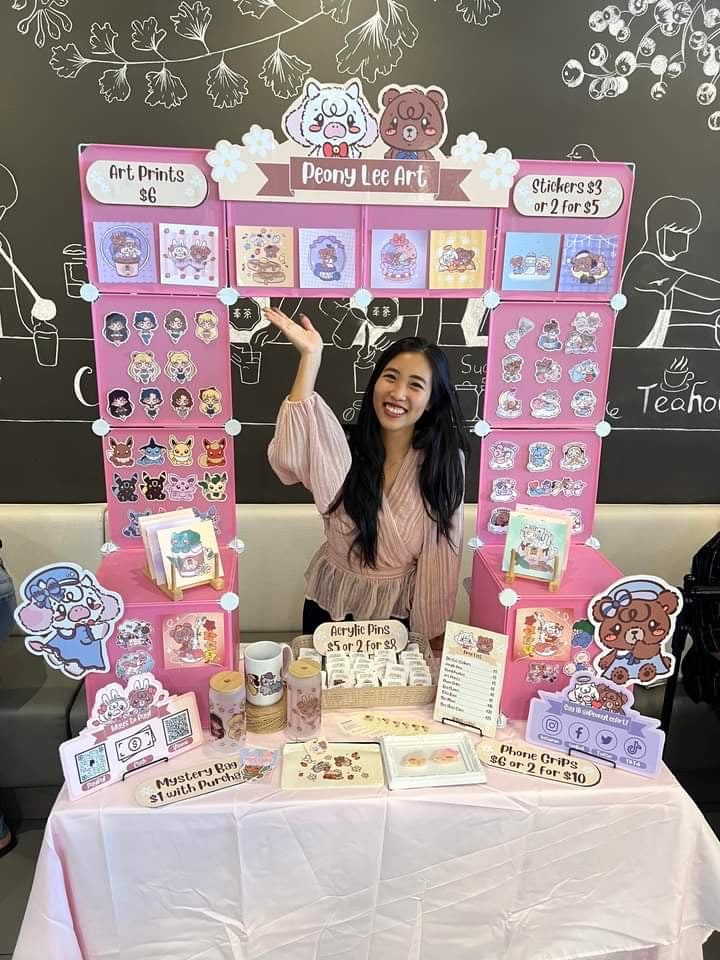 The Turning Point
"Would you like to vendor at our event?"
That was the start of everything that came to being now. We've never sold in person before and didn't know how to start. But committing to being a first-time vendor at that event changed everything. Creating a physical little "store" and actually displaying my art felt different. Setting up was daunting, and waiting for customers was nerve-racking. But then it happened.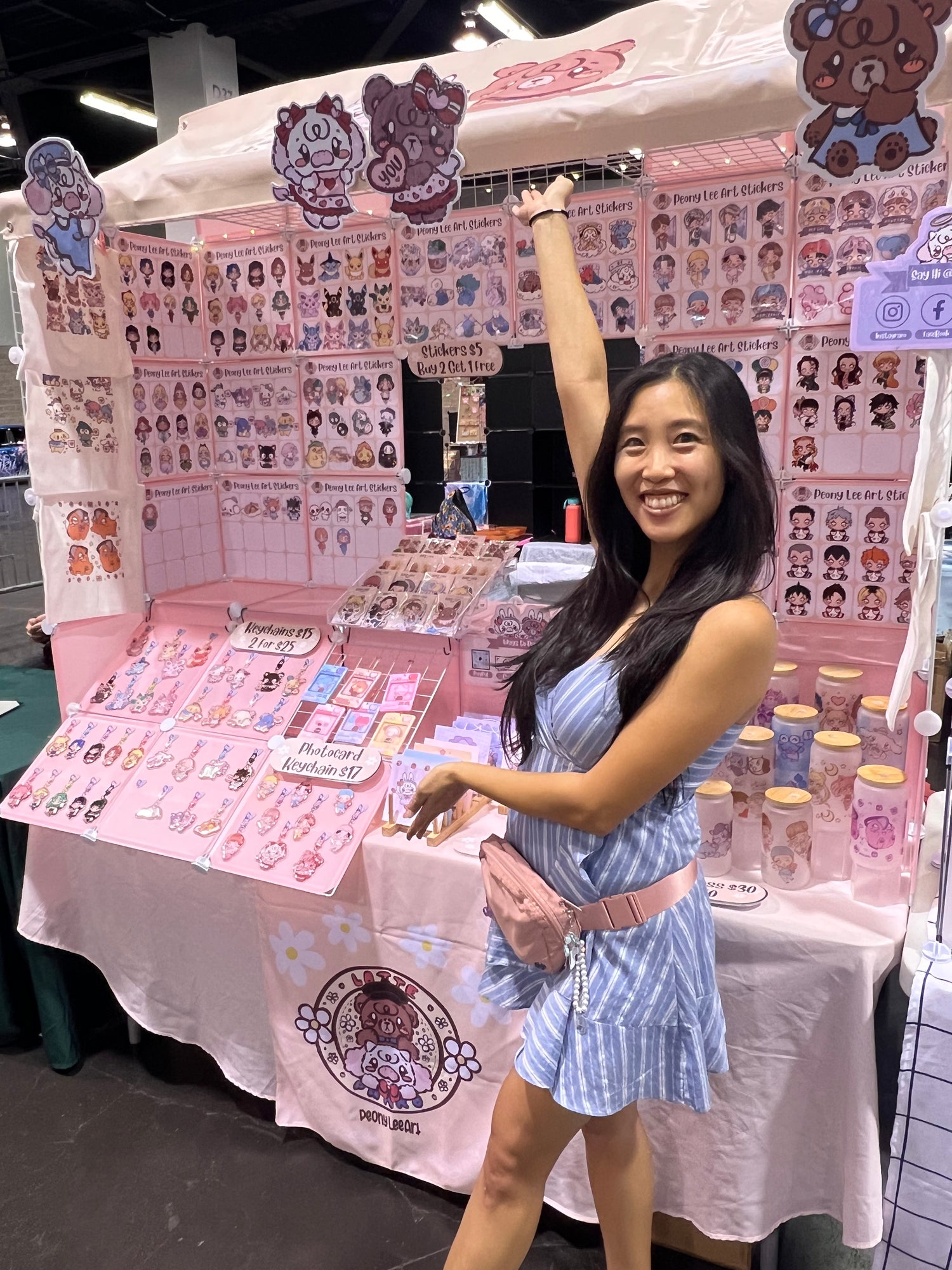 How It's Going
"This is SO cute!" "I love your art style!"
In that moment, and every moment after that, everything was validated and motivation was renewed again. It was, and still is, because of these reactions from people at events that push me to keep designing and creating. Thank you, for being a part of my journey and keeping me going. Seeing and hearing your love for my art is why I do what I do.
Panko, the Highland Cow

Panko is a highland cow that loves spending her days in her daisy field.

Latte, the Little Cub

Latte is a little bear cub that lives in the woods next to Panko's field.
Artwork by Peony Lee Art!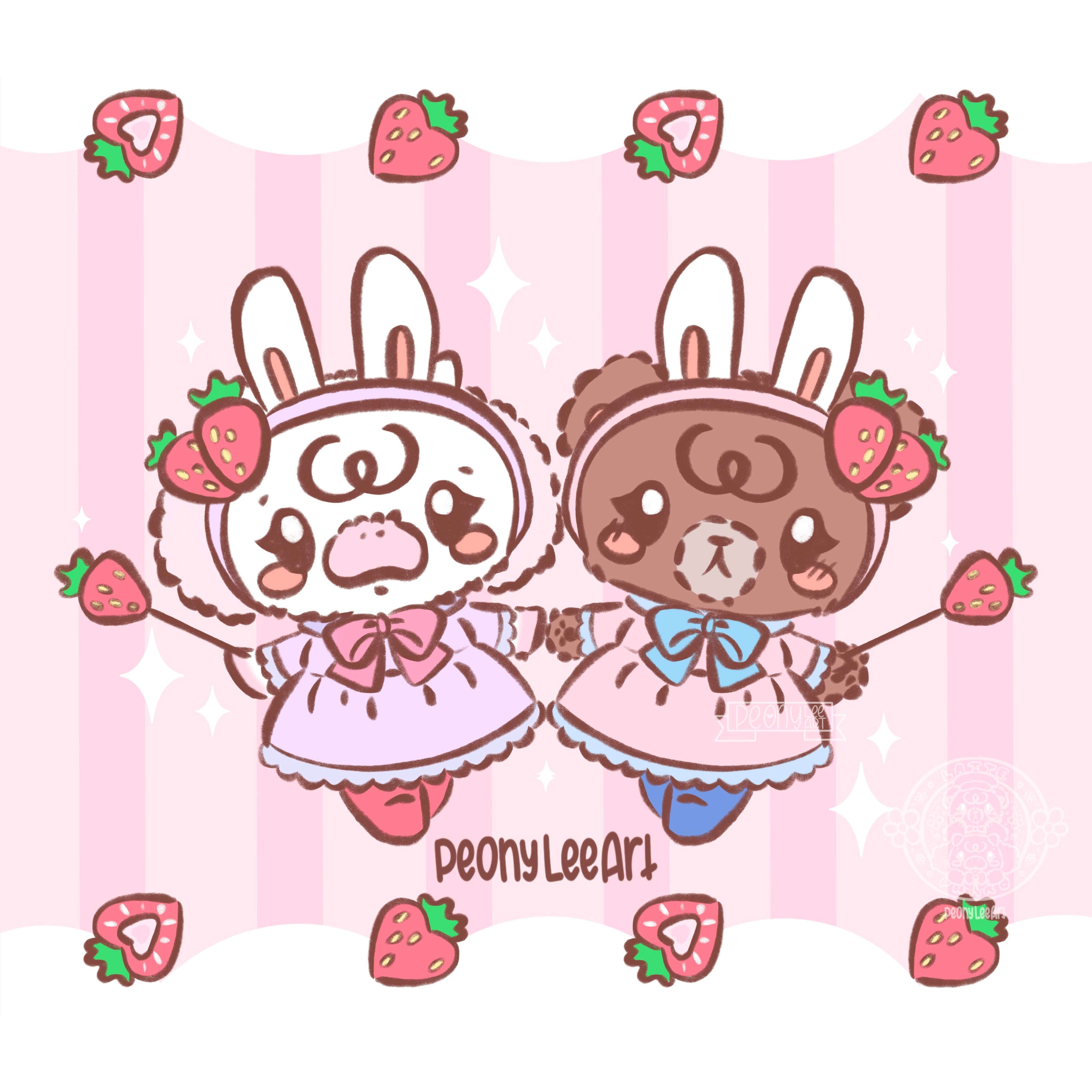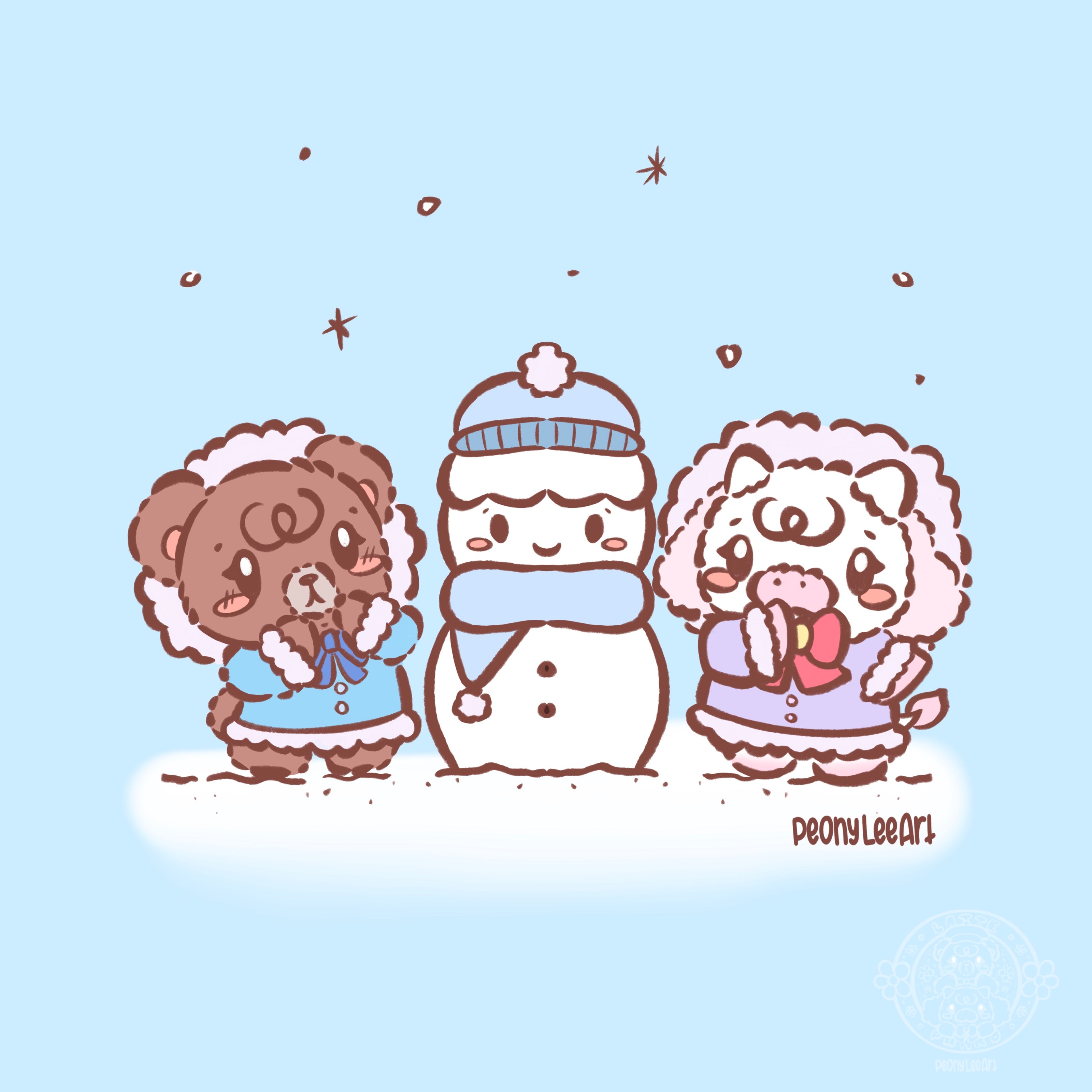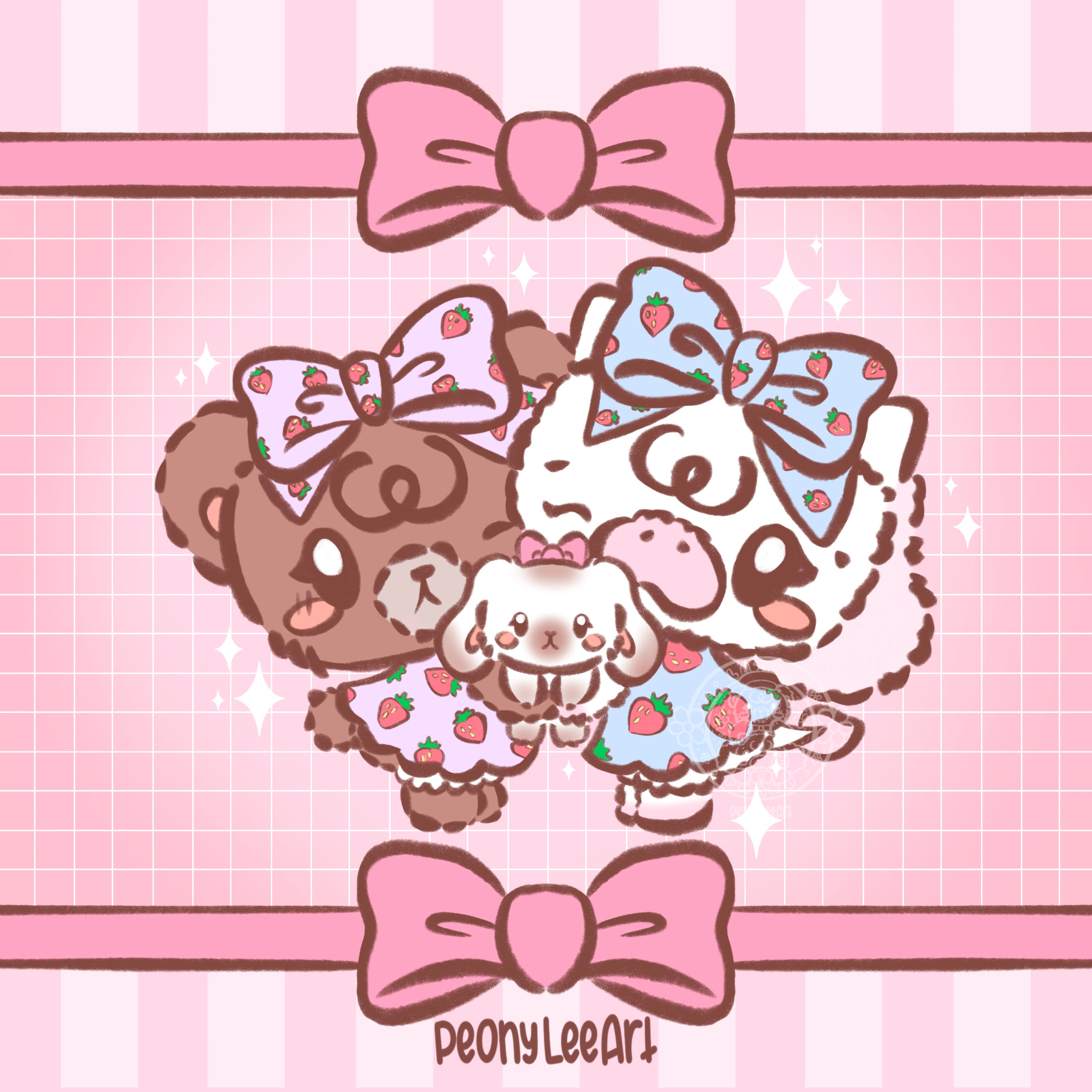 Past Events & Booth Set Ups
Peony Lee Art has been at events all around the Las Vegas area, as well as conventions in the Greater Los Angeles Metropolitan. Our set up ranges from a 4-foot indoor table all the way to a full 10x10 outdoor booth. A few of the most notable events we have been at include Anime Las Vegas, Las Vegas Comic Con, Anime Impulse OC, Asian Night Market LV, and LA Comic Con. You can find examples of our booth set up in the photos below, as well as a list of confirmed upcoming events by visiting our Events Calendar.
Products
Stickers & Magnets

Our favorite mediums for our artwork, stickers and magnets are two of the best ways to share our art and really let our style shine.

Keychains

A fan-favorite amongst our customers, we love that our art helps add a touch of personality and can be taken anywhere.

Drinkware

Designing cute drinkware has become one of our passions, and everything is made in house with care.
Car Accessories

We love when form meets function, and our art is perfect for adding a touch of kawaii to one of the places we spend a lot of time in everyday, our cars.

Photocard Holders

Designing photo card holders has been an exciting addition to our art and design skills and we love creating a dynamic visual display that compliments the K-Pop photo card collections of our customers.

Totes & Apparel

Tote bags and small apparel take our artistic skills to new heights as we aim to create cute, everyday items for our customers to enjoy.
Thank you for joining us on our journey!
We're so happy you're here, and we hope to continue making you smile with our art.